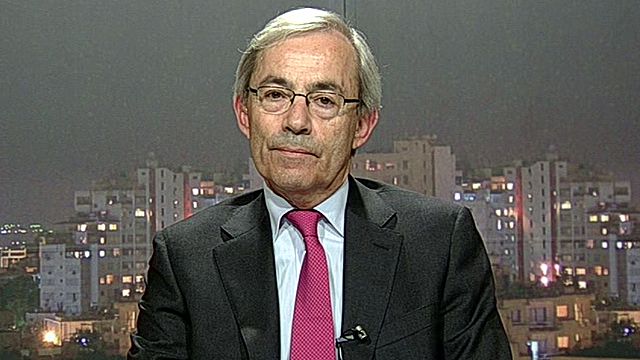 Video
Pissarides: Euro exit for Cyprus would be 'disastrous'
Cyprus's economy has been hard hit by a banking collapse.
The country recently agreed to a set of financial measures that will release a €10bn (£8.5bn) international bailout, but taxes on interest income will double to 30% and corporation tax will rise from 10% to 12.5%.
Nobel winning economist, Christopher Pissarides, who chairs Cyprus's new national council of economic advisers told HARDtalk's Stephen Sackur leaving the eurozone would be "disastrous".
He said the eurozone countries should sit down and have open discussions about the future and look at the interests of the group, rather than individual countries.
"We have lost the vision of the great founders of Helmut Schmidt, Giscard d'Estaing and Delors," he added.
You can watch this programme on BBC World at 1430, 2230 GMT on Wednesday 3 April and on BBC News Channel at 0030 on Thursday 4 April 2013.