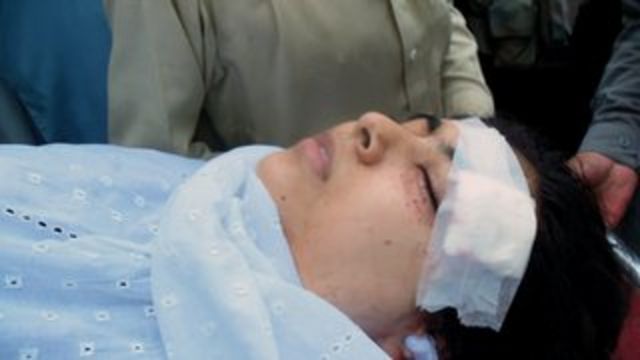 Video
Malala Yousafzai: your messages
14 year old Malala Yousafzai wanted to make a difference. A campaigner for girls rights in Pakistan, Malala earned the admiration of people across the country and the world, for her courage in speaking out against the rule of Taliban militants.
Malala was shot in the head on Tuesday, on her way home from school in the North West Swat region. Two other girls were also wounded. On Wednesday surgeons said an operation to remove a bullet from her head had been successful, and her condition is stable.
A Taliban spokesman has confirmed that Malala had been the target for the attack, calling her campaign for education rights an "obscenity"
Anu Anand reads some of the many messages that have come in to the BBC for Malala
Get in touch with World Have Your Say via email at worldhaveyoursay@bbc.com, Twitter, Facebook or text us on +44 77 86 20 60 80.
Our Skype name is BBC_WHYS; and while we're on air, you can call us too on +44 20 31 62 42 42