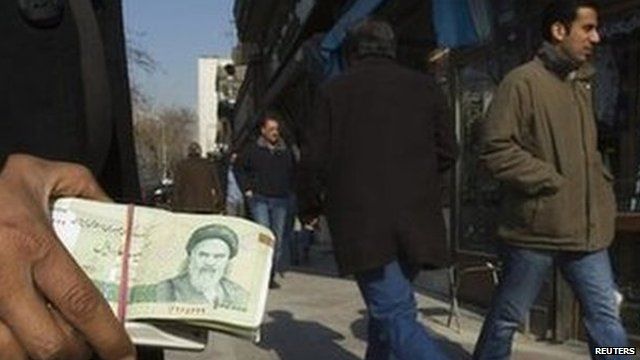 Video
Iran: 'Prices are going up every minute!'
Iran's currency, the rial, has plummeted and hit a record low against the US dollar.
President Ahmadinejad blames the western-led sanctions over the controversial nuclear programme, which he says amount to an "economic war" on his country.
Maryam told World Have Your Say live from Tehran how prices in Iran are literally changing by the minute.
World Have Your Say is the BBC's global discussion show. The programme is on BBC World Service radio at 1100GMT & 1700GMT on weekdays and on BBC World News television at 1500GMT on Fridays.
Get in touch with World Have Your Say via email at worldhaveyoursay@bbc.com, Twitter, Facebook or text us on +44 77 86 20 60 80.
Our Skype name is BBC_WHYS; and while we're on air, you can call us too on +44 20 31 62 42 42.