Media player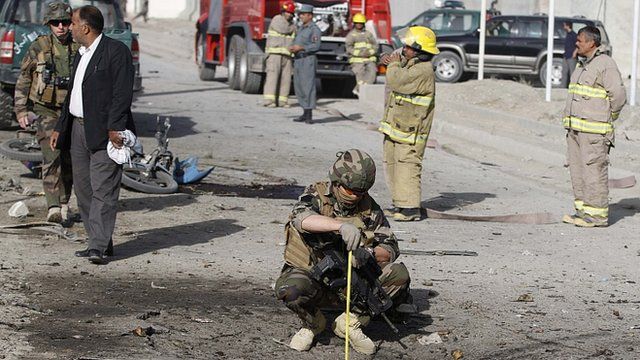 Media playback is unsupported on your device
Video
Afghanistan: 'Nato has lost its confidence in its Afghan partners'
Retired British army captain Doug Beattie and Akmal Dawi, Afghan political analyst, debate whether trust has irrepairably broken down between the Afghan security forces and Nato.
World Have Your Say is the BBC's global discussion show. The programme is on BBC World Service radio at 1100GMT & 1700GMT on weekdays and on BBC World News television at 1500GMT on Fridays.
Get in touch with World Have Your Say via email at worldhaveyoursay@bbc.com, Twitter, Facebook or text us on +44 77 86 20 60 80.
Our Skype name is BBC_WHYS; and while we're on air, you can call us too on +44 20 31 62 42 42.