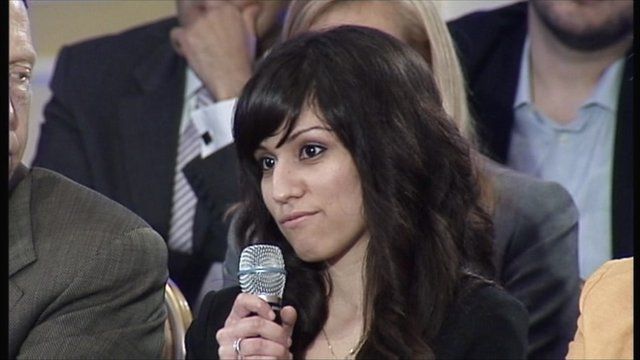 Video
The Arab Spring: Is America Getting it Right? Part 4
What has been President Obama's response to the Arab Spring, and how will US foreign policy affect events there in the long term?
Matt Frei chairs this World Debate featuring Tamara Wittes from the US State Department, Elliot Abrams from the Council on Foreign Relations, Former Deputy Prime Minister of Jordan Marwan Muasher and Michele Dunne from the Carnegie Endowment.
Watch the debate - The Arab Spring: Is America Getting it Right?
Recorded on 24 May 2011. The World Debate is broadcast on BBC World News and BBC World Service.
Go to next video: The Arab Spring: Is America Getting it Right? Part 1