Media player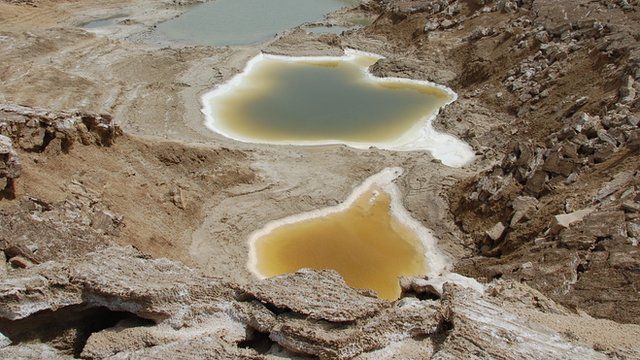 Media playback is unsupported on your device
Video
Dead Sea: The buildings left abandoned
The Dead Sea is one of the great ecological treasures of the world but it is shrinking at an alarming rate, as our correspondent Kevin Connolly reports.
In this report, a BBC drone provides a unique look at the buildings that have been abandoned as the Dead Sea has retreated and sinkholes have emerged.
This is part of a longer feature on the state of the Dead Sea and what its future holds, which you can read here.