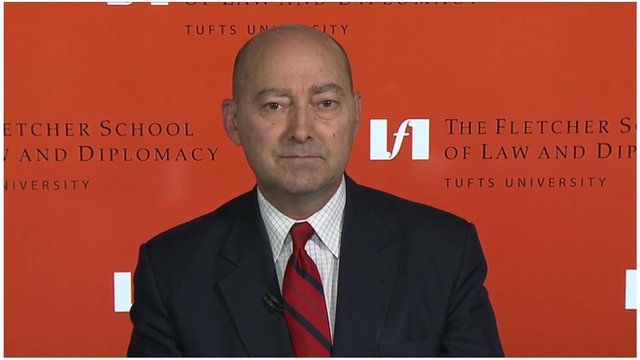 Video
Ex-NATO chief: US troop increase in Syria is 'marginal'
US President Barack Obama announced an extra 250 service members will go to Syria to train those fighting the so-called Islamic State militant group.
Fifty US service members are already on the ground in Syria.
Still the increase is likely to make only a "marginal difference", according to former NATO Commander Admiral James Stavridis who is now dean of the Fletcher School at Tufts University.
He told the BBC's Katty Kay that "we need 10,000 to 15,000 US and allied troops on the ground" to effectively make a difference on the ground in Syria.
Go to next video: Obama: More US military to be sent to Syria