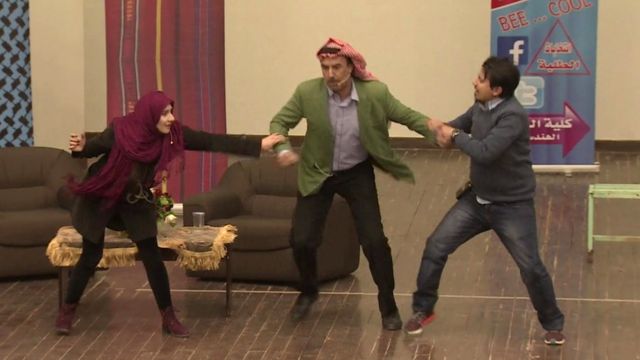 Video
Using theatre to combat 'Islamic State'
The desert kingdom of Jordan has avoided the instability and violence that have gripped the neighbouring states of Iraq and Syria in the past five years.
Jordanians have managed to avoid importing the ideas of violent extremism even as they have offered a place of refugee for hundreds of thousands of Syrians and Iraqis displaced by the fighting.
The pushback against radicalism is being helped by the Zaal and Khadra theatrical company, which is touring the country performing a play about the dangers of extremist recruitment called Terrorism At The Door.
BBC News went to see the production in the city of Maan to find out how the actors are teaching Jordanian students to resist the message of the so-called Islamic State.