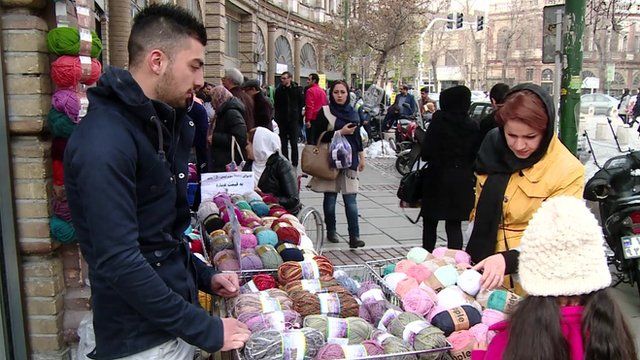 Video
Iran sanctions: Traders in Tehran react to lifting of sanctions
International nuclear sanctions against Iran which have been in place for decades have been lifted.
It came after the international nuclear watchdog, the IAEA, confirmed that Tehran had scaled back its atomic programme, as required. It means Iran can again sell oil on the world market.
President Hassan Rouhani said that the deal "has opened a new chapter" in his country's ties with the world, adding that it is a turning point for its economy.
So what effect will the lifting of these sanctions have on people and their everyday lives in Iran? These street traders in Tehran gave their opinion.
Go to next video: 'Iran has fulfilled its commitment'