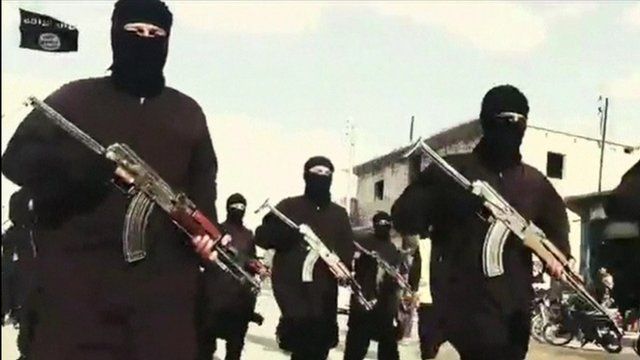 Video
Islamic State killings: Is propaganda video a sign of weakness or strength?
A new propaganda video by so-called Islamic State, purportedly showing the killing of five men, has been released - shortly after the Iraqi army recaptured the city of Ramadi from the group.
British Prime Minister David Cameron has described the video as "desperate stuff" and highlighted the fact that IS is "losing territory", but experts are not sure that it can be interpreted as a sign that the group is in retreat.
So what, if anything, can be learned about the current strength of IS?
Security correspondent Gordon Corera reports.
Go to next video: IS video suspect's sister 'in denial'