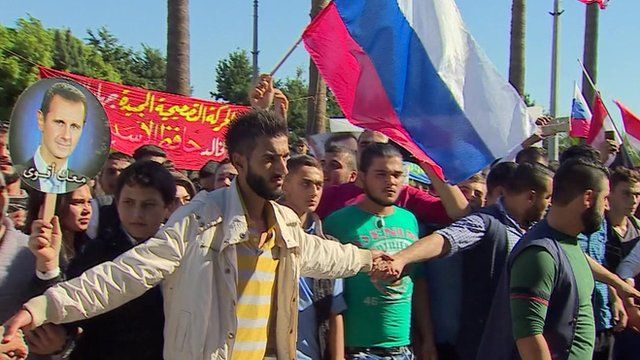 Video
Syrians take to the streets to praise Russian military support
Russian forces are continuing a campaign of air strikes as they target IS-controlled areas in Syria.
Military intervention from Russia has produced some local successes for the Syrian government forces in the fight against militant groups.
Steven Rosenberg is in Syria and has been following how people there are reacting to the Russian military and political strategy.
Go to next video: Inside Russia's main airbase in Syria