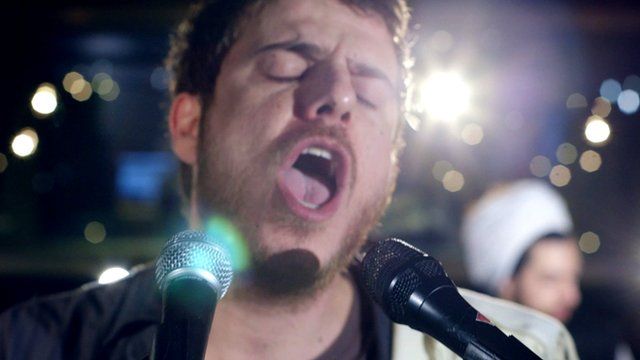 Video
Traditional Arabic street music gets electronic
47SOUL are winning fans all over the Middle East, and poised to take the world by storm with their energetic sound and politically engaged lyrics.
Less than two years old, they have been booked for UK festivals Womad and Glastonbury in June 2015.
Formed in 2013 in Amman, Jordan, the members come from different countries and hold different travel documents and passports.
Travel restrictions and political instability stop them from coming together in their home region to perform and rehearse, forcing them to seek opportunities abroad.
The sound of 47SOUL is rooted in Arabic dabke: the street music of Syria, Jordan, Lebanon and the Palestinian territories. But the five piece are taking it into the future with analogue synthesizers and electronic beats, and hyped verses from the four singers.
47SOUL are working on a debut album, due for release in June 2015.
More from the Middle East Beats series
Go to next video: Middle East Beats: Maurice Louca