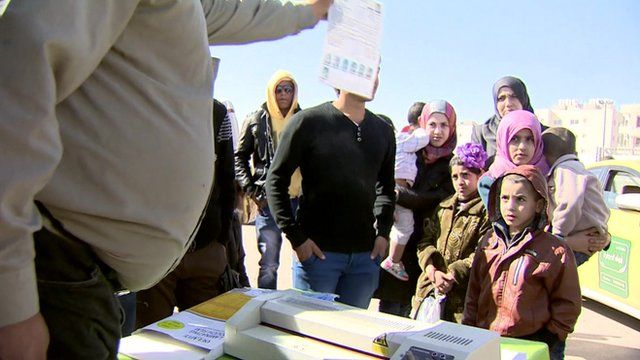 Video
Syrian refugee crisis 'will haunt us for a generation'
The secretary general of the Norwegian Refugee Council says Syria's refugee crisis has triggered a "collapse of international solidarity" which "will haunt us for a generation".
The International Rescue Committee and the Norwegian Refugee Council have released a report saying the countries neighbouring Syria are struggling to cope.
Last year around 150,000 refugees were able to cross into countries bordering Syria every month.
However in the whole of October this year less than 19,000 made the same journey, a decline of 88% on the average in 2013.
Jan Egeland called on other countries, particularly those in the West, to help by taking more refugees to help them find safety.
Go to next video: Child refugees' animated life stories