Media player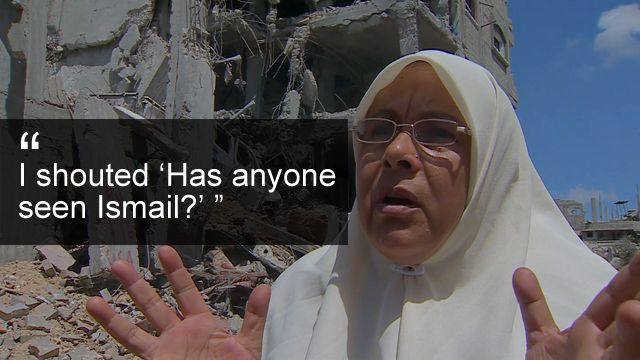 Media playback is unsupported on your device
Video
Life in Gaza's ruins: Grandmother
Suhila Mohamadain is a Palestinian mother of 12 and a grandmother who lost one of her sons, Ismail, in the latest conflict in Gaza.
He was on the top floor of their four-storey building in the Shejaiya district when it came under heavy bombardment. The rest of the family was able to flee.
The force of the blast blew a pick-up truck that was parked nearby onto the roof of the house before another air strike knocked it down. Suhila's family is now homeless and their house lies in ruins.