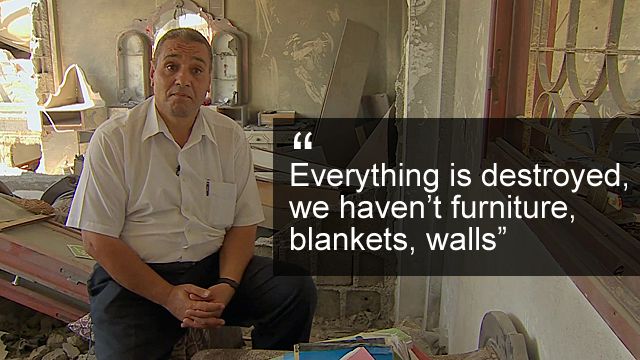 Video
Life in Gaza's ruins: The teacher
English teacher Abdul Karim Abu Ahmed says Shejaiya used to be a beautiful district of Gaza and that he was proud to live there.
He had a big house with a garden that he shared with his wife and 11 children, aged seven to 25, but it was reduced to rubble in the recent conflict with Israel.
Mr Abu Ahmed is based at the Education Ministry and supervises English language teaching for Gaza's elementary schools.
Some pages of work that he had brought home for marking, still blow around in the rubble. However he has salvaged his treasured English novels and folders from the ruins of his study and piled them up in a bedroom.