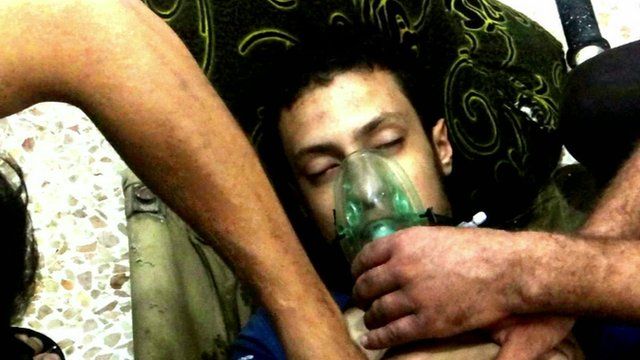 Video
Syria crisis: Damascus-area sarin attack, one year on
One year ago, rockets carrying the deadly nerve agent sarin were fired into a suburb of the Syrian capital, Damascus.
Estimates of the number of civilians killed range from several hundred to well over a thousand.
Images of the attack were broadcast around the world and the United Nations described it as the ''worst use of weapons of mass destruction in the 21st Century''.
However, the US did not retaliate by launching an attack on Syria, instead coming to an agreement over chemical weapons.
The BBC's Middle East Editor Jeremy Bowen asks what if they had.
Go to next video: The hunt for James Foley's killer