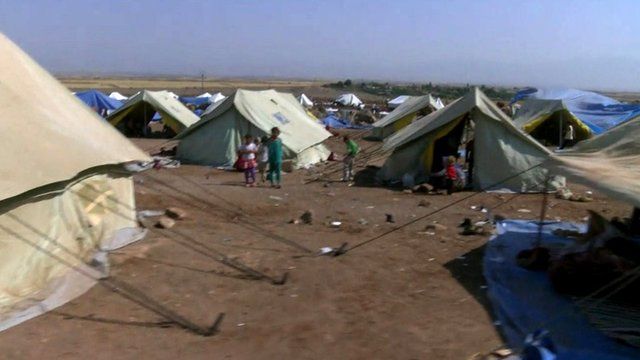 Video
Iraq crisis: Inside 'swollen' refugee camp in Syria
EU foreign ministers have condemned "atrocities and abuses" against religious minorities in Iraq, with Germany warning it cannot stand by and watch people being "slaughtered".
The emergency meeting in Brussels left it to individual states whether they would arm Iraq's Kurds against Islamic State (IS) militants in the north.
France and the US have already moved to supply the Kurds with arms, who are also struggling with a massive influx of refugees.
It is thought 200,000 people are now in refugee camps in Kurdish-controlled Iraq, and in parts of Syria.
The BBC's Paul Wood reports from the Syrian town of Nuroz.
Go to next video: Iraqi cleric al-Sistani backs new PM