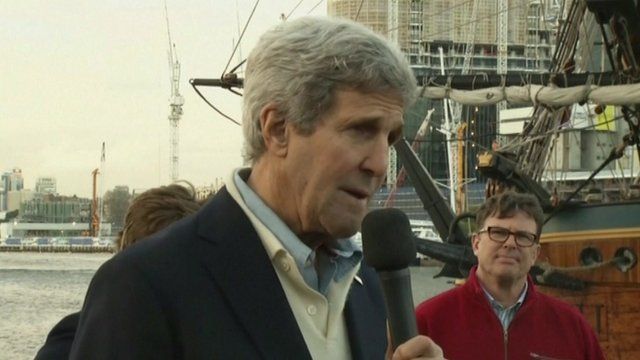 Video
Iraq conflict: John Kerry warns Maliki 'not to stir waters'
US Secretary of State John Kerry has called on the Iraqi PM not to increase tensions in the country, after pro-Maliki security forces took to the streets of Baghdad.
Nouri Maliki has faced calls to step down amid a jihadist insurgency in the north but a court ruled on Monday that his party's bloc was the largest in parliament, boosting his bid to stay on for a third term.
John Kerry told reporters that the government formation process was critical to the country's stability and that he hoped "Mr Maliki will not stir those waters".
"There will be little international support...for anything that deviates from the legitimate constitutional process that is in place", he added.
Go to next video: Desperation amid Iraq political turmoil