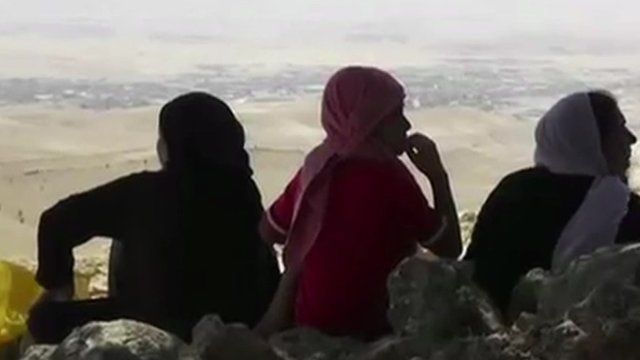 Video
Iraq refugee in Sinjar mountains 'worried and frightened'
The US says it has launched an air strike against militants from the Islamic State (IS) group in Iraq.
Meanwhile, the advance of IS has forced tens of thousands of people from the Yazidi community - a minority group in northern Iraq - to leave their homes and seek shelter on a nearby mountain.
Ali Herfot, who has fled to the Sinjar mountains with his father, told the BBC: "We've been sitting here since this morning and we haven't had anything to eat".
"I'm so worried and frightened because IS can surround you very quickly - they move very fast", he added.
Go to next video: Fresh US strikes on Iraq militants