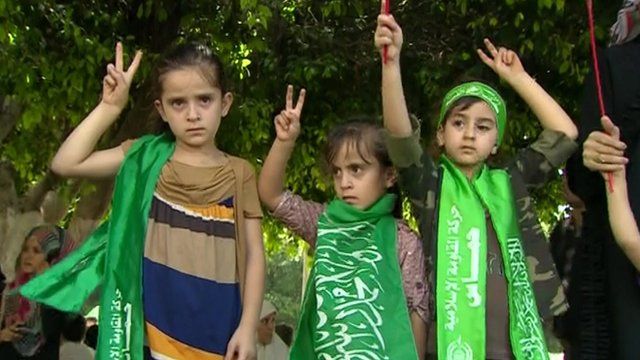 Video
Gaza awaits Israeli-Hamas truce talks verdict
Palestinian and Israeli officials are continuing indirect talks in Cairo on a long-term truce in Gaza, as the three-day ceasefire enters its last 24 hours.
Israeli officials have offered to extend the ceasefire, which expires on Friday morning, but Hamas, which controls Gaza, says there is no agreement to do so.
More than 1,800 Palestinians have been killed and almost 200,000 remain in temporary shelters following Israel's Operation Protective Edge, launched in Gaza on 8 July.
Some 66 Israelis - all but two of them soldiers - have also died in the operation to combat thousands of rocket strikes on Israel by the militant Islamist group Hamas.
Middle East correspondent Orla Guerin reports from Gaza.
Go to next video: Israel's military strategy scrutinised