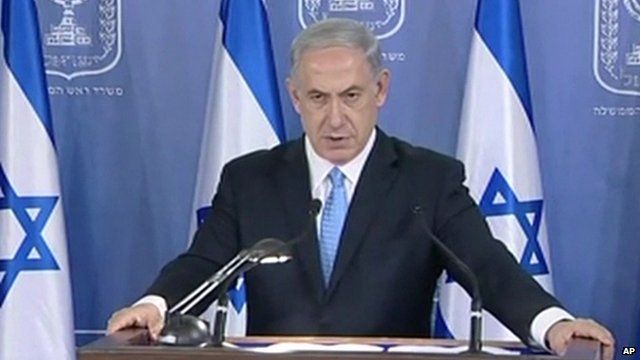 Video
Israeli PM Netanyahu: "Israel will do what it must do"
Israeli PM Benjamin Netanyahu has said the operation in Gaza will continue until it restores security and quiet to Israeli citizens.
In a televised news conference, Mr Netanyahu said that the army would continue fighting to prevent attacks from Hamas even after the cross-border tunnels are destroyed.
He also warned Hamas it would pay an "intolerable" price for continued attacks on Israel.
Go to next video: Fresh Gaza strikes amid soldier hunt