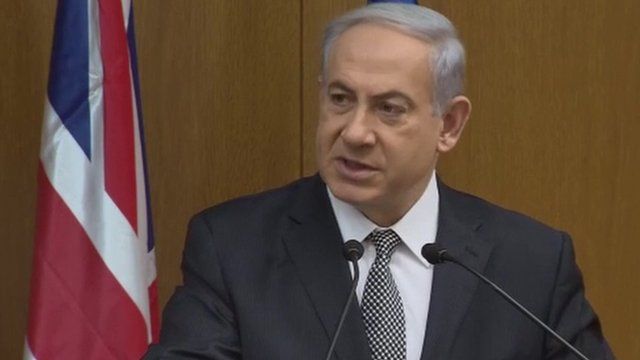 Video
Middle East crisis: UN criticism 'a travesty' - Netanyahu
The Israeli Prime Minister has said it is a "travesty of justice and fairness" that Israel's offensive in Gaza has been condemned by the UN Human Rights Council.
Benjamin Netanyahu's comments came after the UN humanitarian chief, Valerie Amos, warned that the plight of Palestinian civilians in Gaza was becoming increasingly desperate.
At least 710 Palestinians and 32 Israeli soldiers, as well as three civilians in Israel, have been killed in the past 16 days of fighting, officials say.
Mr Netanyahu also repeated his criticism of Hamas' treatment of Palestinian civilians as "grotesque".
Go to next video: UN: 'Terrible, terrible situation'