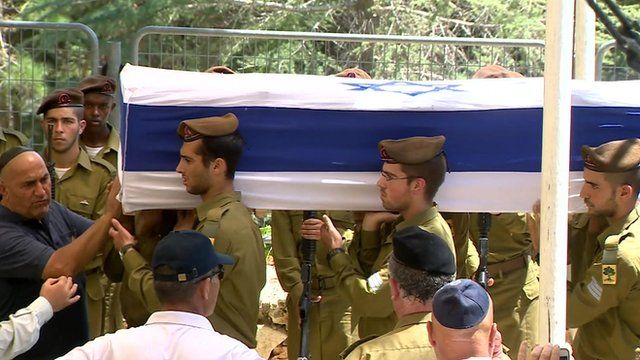 Video
Middle East crisis: Israel holds funerals for soldiers
More funerals for Israeli soldiers killed in the conflict with Palestinians have been held as air strikes continue to target Gaza.
It comes as the UN's top human rights official condemned Israel's military actions, saying that war crimes may have been committed.
Navi Pillay also condemned Hamas for indiscriminate attacks on Israel.
Gaza's health ministry says 678 Palestinians have now been killed in the past 15 days of fighting, 32 Israeli soldiers have been killed over the same period.
Flights from a number of airlines to Israel's main international airport remained suspended
Quentin Sommerville reports.
Go to next video: Red Cross attacked by Gaza civilians