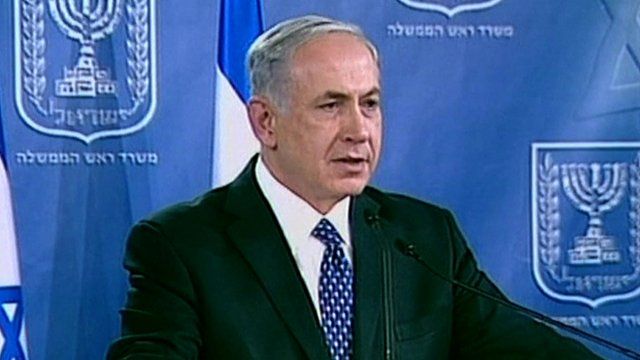 Video
Gaza conflict: Strikes will 'intensify', says Netanyahu
Israel has resumed its air strikes on Hamas-controlled Gaza, after its brief truce was met with continuing rocket fire.
Israel had earlier accepted an Egyptian ceasefire proposal and halted operations on Tuesday morning, but said 76 rockets were fired from Gaza during that time.
Prime Minister Benjamin Netanyahu said on Tuesday evening that Israel now had no choice but to "expand and intensify the campaign against Hamas".
Senior Hamas spokesman Osama Hamdan told the BBC it had only heard about the truce initiative through the media and that a ceasefire could not be put in place without the details of any agreement being known.
Go to next video: Hamas: truce plan 'like an ambush'