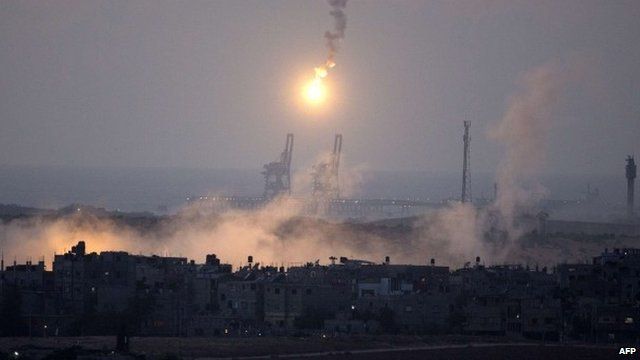 Video
Gaza-Israel ceasefire deal proposed by Egypt
Egypt has proposed a ceasefire to end a week of cross-border fire between the Gaza Strip and Israel.
The initiative urges a ceasefire starting early on Tuesday followed by a series of meetings in Cairo with high-level delegations from both sides.
The truce, if agreed, would end a week of violence which Palestinian officials say has left 175 dead and hundreds more wounded.
Simon Clemison reports.
Go to next video: Mourners bury the dead in Gaza