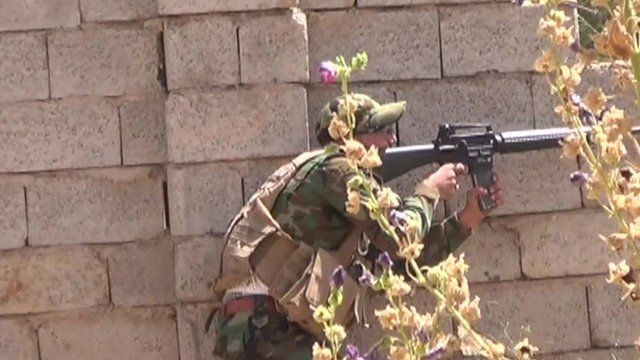 Video
Iraqi militia leader 'using experience from fighting rebels in Syria'
The security situation in the Iraqi capital Baghdad has been tightened amid fears that the jihadist group Isis is planning a bombing campaign.
North of Baghdad, forces who are loyal to the Iraqi government seem to have stopped the panic that led to the collapse of the defence of the city of Mosul.
Much of the fighting on the government side has been done by a Shia Muslim militia, the League of the Righteous.
The group emerged during the years that Iraq was under western military occupation.
The BBC's Middle East editor Jeremy Bowen has had exclusive access to the spiritual leader of the League of the Righteous and to its fighters on the front line.
Go to next video: 'Iraq army needs militias to beat Isis'