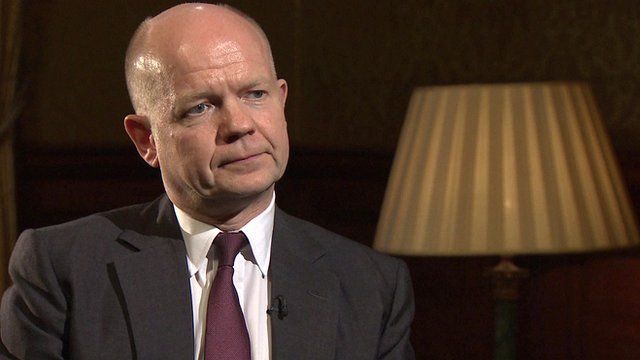 Video
Iraq conflict: There are other forces at work, says Hague
The unstable climate in Iraq should not be seen solely through the "prism of Western intervention", William Hague has said.
The British foreign secretary told the Today programme that "there are other major forces at work", including the growth of sectarianism and the rise of religious intolerance in the Middle East.
Earlier, London Mayor Boris Johnson said no one could escape that the American-led invasion of Iraq in 2003 "totally destabilised the country... and opened the way for so much of the disaster that happened since."
First broadcast on BBC Radio 4's Today programme on Monday 16 June.
Go to next video: Blair should 'put a sock in it' on Iraq