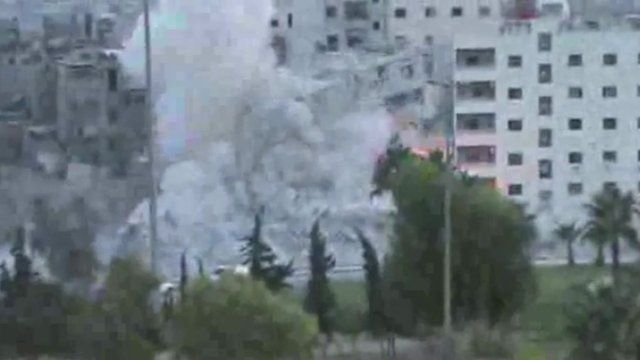 Video
YouTube footage 'shows demolition of Syrian buildings'
Footage posted on YouTube appears to corroborate a Human Rights Watch report that says the Syrian government has been "deliberately and unlawfully" demolishing thousands of homes.
The videos, which were posted in the autumn of 2012, show blocks of flats in Damascus being razed to the ground by explosives.
The BBC has not independently verified this YouTube footage but the location and timing tallies with incidents as reported in the Human Rights Watch report. You can view the report by clicking on the following link: Razed to the Ground: Human Rights Watch
Go to next video: Will aid convoys be let into Homs?