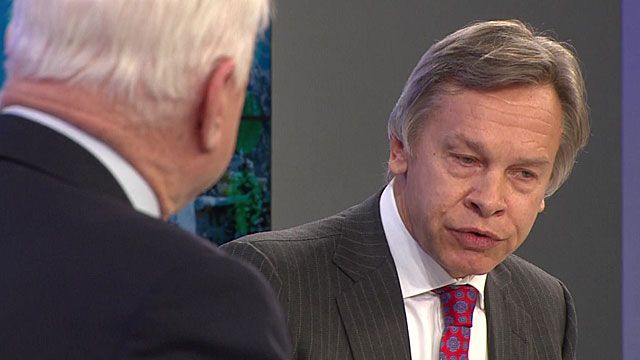 Video
McCain and Pushkov clash over Syria
US Senator John McCain and Alexei Pushkov, Chairman of Russia's State Duma Committee for International Affairs have clashed over policy towards Syria during a live TV debate.
Senator McCain criticised Russia for supplying arms to the Assad regime and said Syria had simply replaced the chemical weapons it had given up with cluster bombs that were killing randomly.
But Mr Pushkov said there had been foreign interference in the region from the start with killings on all sides.
The World Debate was broadcast live on BBC World News from Davos on Friday 24 January 2014. It will be repeated on Saturday 25 January at 09.10 and 20.10 GMT and on Sunday 26 January 02.10 and 15.10 GMT.
Go to next video: Ban Ki-moon on Syria talks and Iran