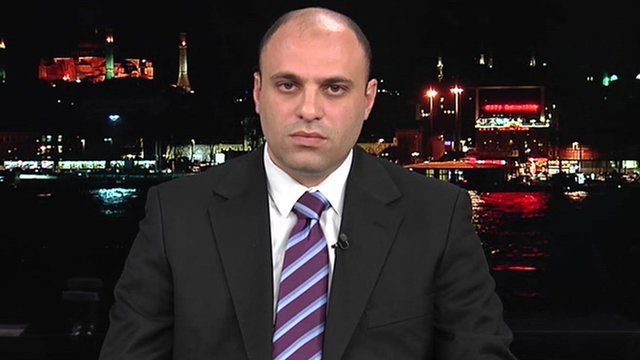 Video
Ex-FJP minister: Egypt constitution is "anti-freedom"
Former Freedom and Justice Party (FJP) minister, Yehia Hamed, has told BBC HARDtalk a proposed new Egyptian constitution is "anti-freedom", adding it "enforces the military."
The draft constitution, which replaces the one introduced by President Mohammed Morsi before he was ousted, was backed overwhelmingly in a referendum by 98.1% of people who voted, according to election officials.
The banned Muslim Brotherhood, which founded the FJP and which Mr Morsi comes from, had boycotted the referendum.
The referendum was seen by some as a vote on the legitimacy of his removal and of the army, which toppled him in July last year.
You can watch the full interview on BBC World News on Wednesday 22 January at 14:30 and 20:30 GMT and on the BBC News Channel at 04:30 GMT and at 00:30 on Thursday 23 January.
Go to next video: Egypt constitution vote explained