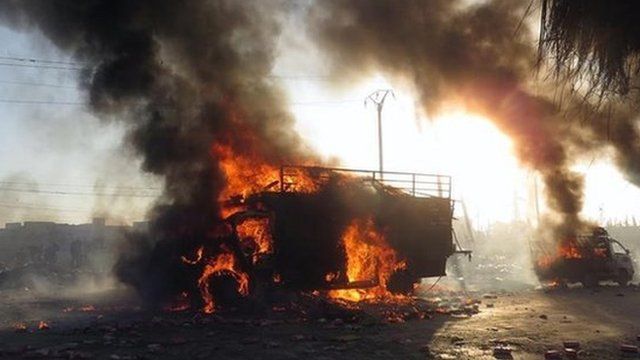 Video
De Silva QC: 11,000 executions 'in one area' of Syria
Three of the world's leading international lawyers have examined a huge cache of evidence which they conclude proves the Syrian regime is guilty of the "systematic killing" of 11,000 detainees.
Sir Desmond de Silva QC, one of the authors of the report, told the Today programme's John Humphrys the killings took place "in just one place" in the country, meaning the total number of executions throughout Syria could be much larger.
He added that the thousands of images of dead prisoners used as evidence in the report have been verified as authentic by a variety of sources.
First broadcast on BBC Radio 4's Today programme on Tuesday 21 January 2014.