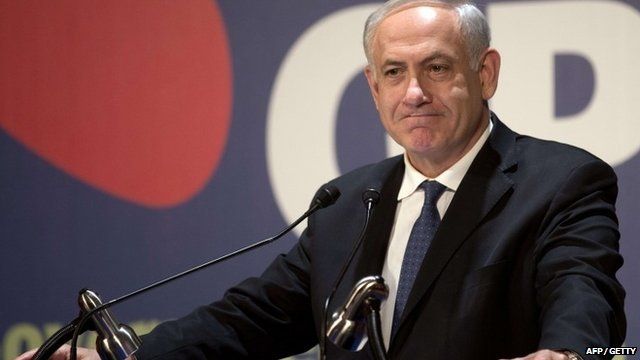 Video
Israel PM's anger at 'pro-Palestinian EU'
Israel has summoned European ambassadors, accusing them of pro-Palestinian bias.
The move came in apparent retaliation for the summoning of Israeli ambassadors by Britain and other European countries to criticise Israel for its plans to build more settlements in the occupied West Bank and East Jerusalem.
The Israeli Prime Minister, Benjamin Netanyahu, dismissed EU criticism of Israeli settlement building as hypocrisy.
He asked why Palestinian ambassadors were not criticised when they called for Israel's destruction.
The Palestinians and most of the international community regard Jewish settlement construction as illegal and damaging to the prospects for peace.
Go to next video: Israel apologises for Kerry criticism