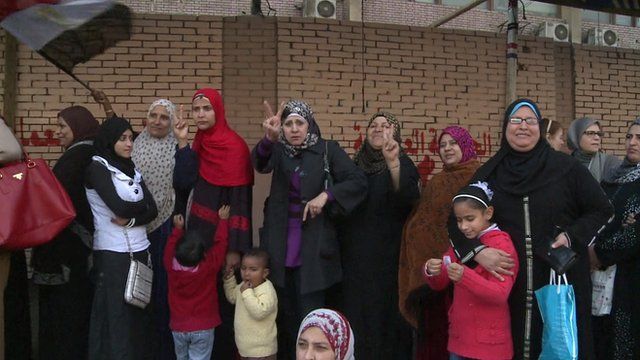 Video
Egypt vote: 'This is seen as a personal vote for Sisi'
Security is tight as Egyptians have begun voting in a two-day referendum on a new constitution, which could pave the way for fresh elections.
The new charter would replace the constitution passed under Islamist President Mohammed Morsi months before he was ousted by the army.
The military wants a strong "Yes" vote to endorse Mr Morsi's removal, and the government has used a new anti-protest law to silence the "No" campaign.
James Reynolds, reporting from outside a polling station in Cairo, says many people see the "Yes" vote as a direct call for General Sisi to stand for president.
Go to next video: Bomb as Egypt referendum begins