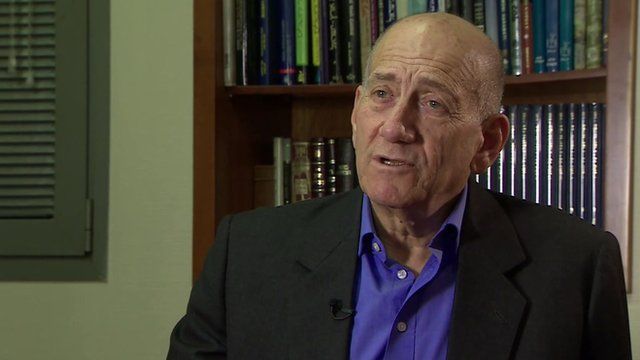 Video
Ariel Sharon death: Ehud Olmert reflects on his legacy
Thousands of Israelis have filed past the body of ex-Prime Minister Ariel Sharon, who died on Saturday aged 85 after eight years in a coma.
His death has revived a lot of questions about what he was planning at the time he had his stroke in January 2006.
The summer before, Ariel Sharon had pulled Israeli settlers out of the Gaza Strip.
Some Israelis believe the next stage of a plan of unilateral disengagement from the Palestinians would have been to pull settlers out of much of the West Bank.
One of those who thinks that is Ehud Olmert, who succeeded Ariel Sharon as Israel's prime minister.
He spoke to the BBC's Jeremy Bowen.
Go to next video: Body of Sharon lying in state