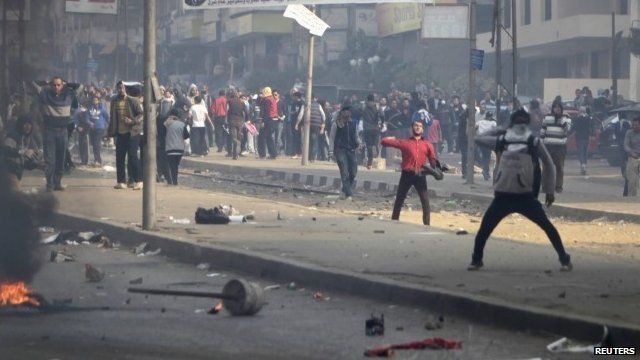 Video
Egypt Ambassador: Muslim Brotherhood 'shooting at police'
Eleven people have died in clashes between police and Muslim Brotherhood demonstrators across Egypt, the health ministry says.
Egyptian Ambassador Salah el Sadek told the Today programme that demonstrators "are shooting at the police and burning lots of places and cars".
"Many of [the police] are killed at the same time," he added.
Regarding the recent arrest of Al Jazeera journalists in Cairo, the Ambassador also explained that this was because they had "broke Egyptian law".
First broadcast on BBC Radio 4's Today programme on Saturday 4 January 2014.