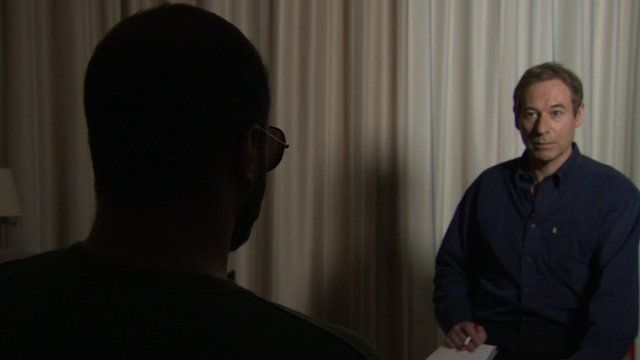 Video
Former French fighter in Syria: 'We are all al-Qaeda'
The BBC has obtained an exclusive face-to-face interview with a 25-year-old student from France who travelled to Syria to fight as part of the biggest brigade of foreign jihadists.
He says he has now left the brigade because it recently pledged full allegiance to an organisation called the Islamic State of Iraq and Greater Syria or ISIS - the most hardline group linked to al-Qaeda.
ISIS is now one of the dominant forces in northern Syria where it controls several towns.
The man spoke on condition his identity and voice were disguised.
The BBC's Richard Galpin met him in southern Turkey and began by asking how he had managed to link up with the foreign jihadist brigade after crossing the Turkish border into Syria.
Go to next video: Syria jihadists 'use Turkey bases'