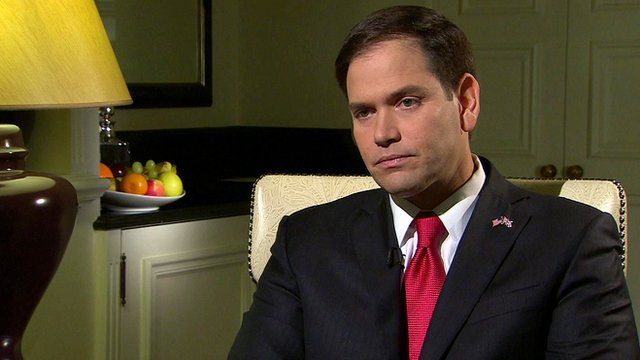 Video
Rubio: 'Iran uses terrorism as a tool of statecraft'
Republican Senator Marco Rubio has told HARDtalk he fears an international agreement recently signed with Iran will allow it to keep pursuing nuclear weapons.
"Iran continues to be an active state sponsor of terrorism, they use terrorism as a tool of statecraft," he said.
"They continue to develop their long-range missile capabilities. You don't build those capabilities to deliver a conventional warhead," he added.
Senator Rubio is part of a bilateral congressional group that wants tougher sanctions against Iran. He is widely seen as a possible contender for the White House in 2016.
You can watch the full interview on BBC World News on Saturday 7 December at 07.30 GMT.
Go to next video: 'UK should remain a full EU member'