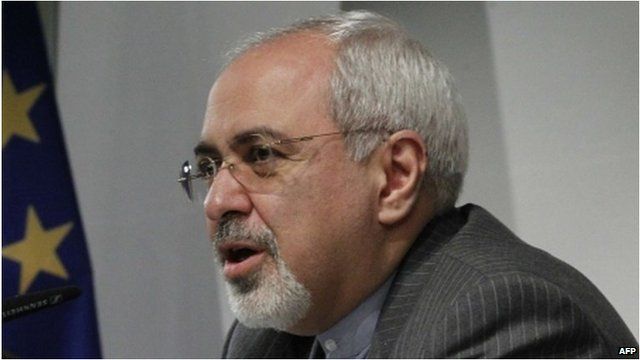 Video
Zarif: 'There is no military solution' in Syria
Iran's foreign minister, Mohammad Javad Zarif, says the conflict has renewed Sunni/Shia sectarian splits and is one of the most dangerous security threats, not only to the Middle East but, to the whole world.
Speaking to the BBC's Middle East editor Jeremy Bowen about the situation in Syria, Mr Zarif accused some countries of "fanning the animosity" for short-sighted political reasons.
He said: "I believe that if you want to resolve the problem in Syria, everybody has to understand that there is no military situation.
It is important to understand that extremists cannot be contained in one country... extremism has no boundaries.
Mr Zarif added: "I think [the situation in Syria] is probably the most serious security threat, not only to the region but to the world at large.
"And I think all of us - and Iran is committed to this, and when I was in Turkey we agreed with our Turkish friends - regardless of our differences over Syria, we need to work together on this sectarian issue."
First broadcast on BBC Radio 4's Today programme on Monday 11 November 2013.