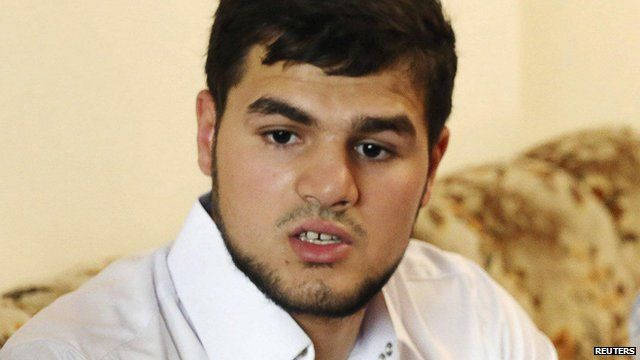 Video
'My father became friends with Osama Bin Laden'
The son of the Libyan man recently charged with masterminding the 1998 US embassy bombings in East Africa - which killed over 200 people - has revealed that his father was "good friends" with Osama Bin Laden.
Just over two weeks ago Abu Anas Al-Liby - who had been one of the FBIs most wanted terror suspects for the last 13 years - was seized from a street in Tripoli by US soldiers. He denies all the charges.
Abdullah Nazih al-Raquaie, 21, told BBC Radio 5 live's Victoria Derbyshire: "He did feel affinity with Osama Bin Laden and his group because they were fighting for the rights of Muslims and he felt he had to be part of it."
"But he does also believe that you shouldn't kill innocent people and that bombings are not the way forward."
Go to next video: Al Qaeda suspect appears in US court