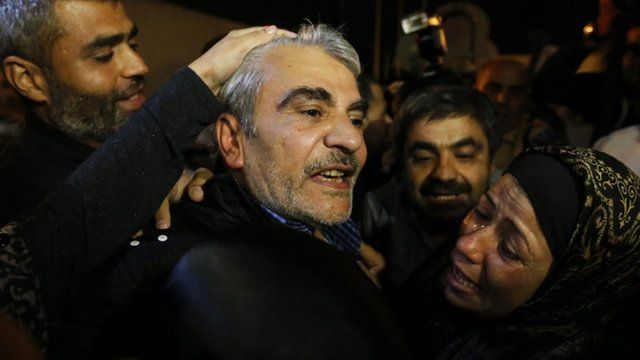 Video
Lebanese hostages return from Syria
A group of nine Lebanese Shia pilgrims who were kidnapped by rebels in Syria in May 2012 have arrived back in Beirut a day after being released.
Their release was part of a deal brokered by Qatar, in which two Turkish pilots being held hostage in Lebanon were also freed.
Turkish Airlines pilots Murat Akpinar and Murat Agca were seized in Beirut in August in a retaliatory abduction.
The BBC's Dima Hamdan was at Beirut International Airport when the group arrived.