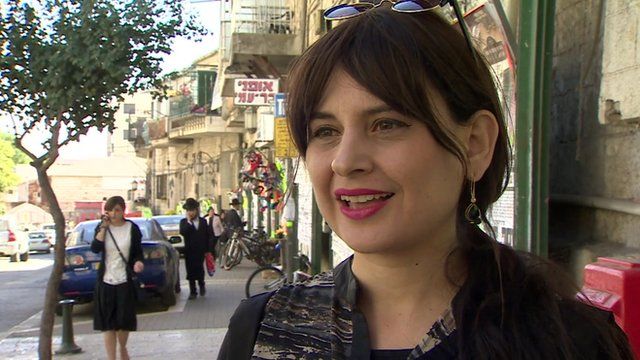 Video
Jerusalem local elections: 'They're against me because I'm a woman'
Ahead of Jerusalem's local elections, the BBC takes a look at who the people of Jerusalem are.
Masada Porat is the first ultra-Orthodox woman to run for the local city council.
Ultra-Orthodox society is very closed and insulated against the outside world. Men dress in traditional 19th Century religious garb and devote their lives to Torah study, while the women are required to dress modestly and are mainly responsible for childrearing and supporting the household.
It is strongly frowned upon for a woman to draw attention herself by placing herself in the public spotlight, and the campaign has been a difficult journey for Mrs Porat.
Go to next video: Why Mid-East peace talks now?