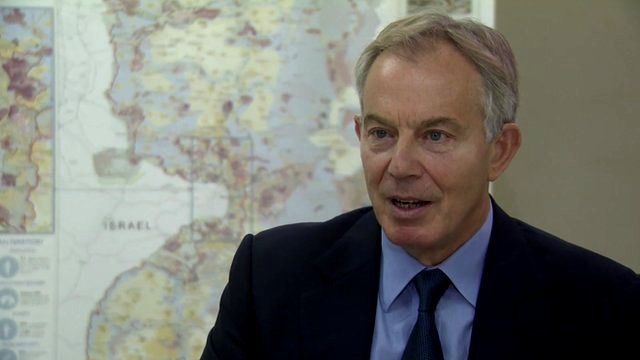 Video
Tony Blair on Iran: 'Sensible and right' to engage with Rouhani
Talks have begun in Geneva to discuss Iran's nuclear programme.
The West suspects Iran of seeking a nuclear arms capability, a claim denied by Tehran.
The Middle East envoy for the quartet of the United Nations, United States, European Union and Russia, Tony Blair, says that it is "sensible and right" to engage with the new Iranian president, Hassan Rouhani.
Speaking to the BBC, Mr Blair warned that in the past Iran has appeared to agree to international sanctions on nuclear weapons, but later gone back to trying to acquire nuclear weapons capability.
"It's right that we go into this with our eyes open, mindful of the history," he said.
Go to next video: Iran nuclear talks 'tested' in Geneva