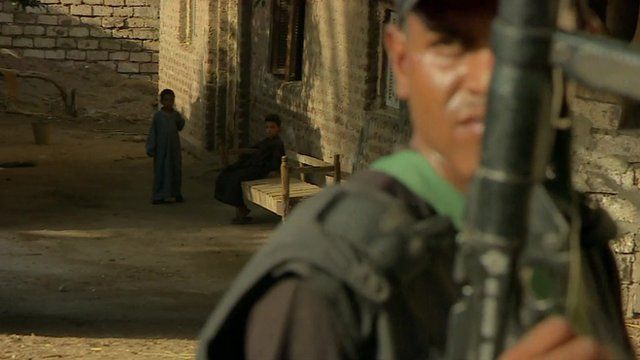 Video
Inside Delga - recaptured Islamist-held Egyptian town
Egyptian police say they are hunting for Islamist extremists who incited attacks on Christian churches and property in Delga last month.
The attacks came in the wake of the killing of Muslim Brotherhood supporters by the security forces.
The army has now retaken Delga in Minya province, about 300km (185 miles) south of Cairo, which was under Islamist control, but some Christians who fled say it is still not safe to return.
Newsnight's Tim Whewell was the first foreign reporter to enter the town after its recapture by the authorities. His film contains some graphic images of Christian victims killed in the violent attacks.
Go to next video: Egypt Muslim Brotherhood banned