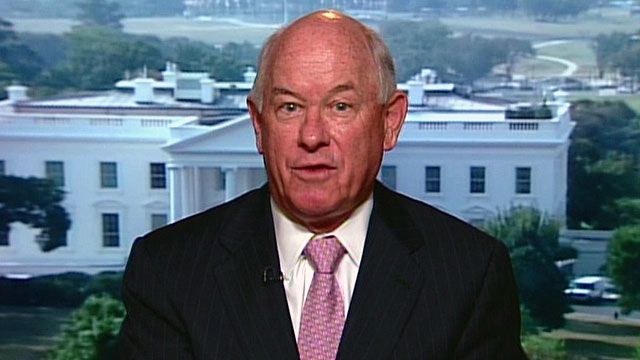 Video
Crowley: Russian plan offers Syria diplomatic solution
PJ Crowley, the former US Assistant Secretary of State for Public Affairs, said Russia's proposals to put any Syrian chemical weapons under international control, will increase the chances of a peaceful political solution.
He said the Russian intervention also strengthened President Obama's case for using the threat of military strikes in support of diplomacy. If Syria failed to respond, he added, the use of force would be back on the agenda.
You can watch the full interview on BBC World News on Tuesday 10 September at 20:30 GMT and on Wednesday 11 September at 03:30, 08:30 and 14:30 GMT and on the BBC News Channel at 00:30 and 04:30 BST on Wednesday 11 September.
Go to next video: European decision-making 'too long'