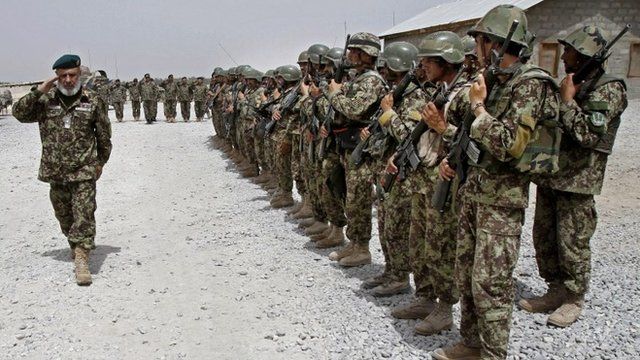 Video
Afghan military "effective" says British commander
The most senior British commander in Afghanistan has said the Afghan military is proving to be an "effective force", despite a rising number of casualties and fatalities.
Lieutenant-General John Lorimer is the second in charge of the entire NATO military operation.
Speaking to BBC Radio Four's Today Programme, he said "This is an organisation, both the army and the police, which is improving very quickly over time."
When challenged over the "heavy price" that the military was paying in casualties and fatalities, Lt Gen Lorimer said: "When you are fighting an enemy that uses IEDs and is ruthless and cunning, inevitably you are going to take some casualties. But they are also getting on the front foot and taking the fight to the insurgents."
Karen Allen reports.
Go to next video: Insurgents 'placed bombs under trucks'