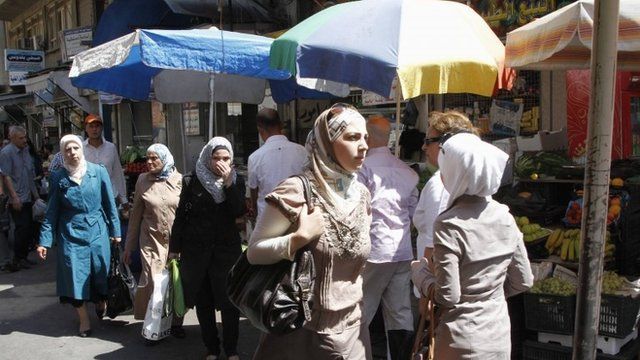 Video
BBC inside Syria: 'Apprehension and anxiety in Damascus'
The United Nations secretary general says he expects to receive a report from the UN inspectors investigating an apparent chemical weapons attack on Syrian civilians by the weekend.
Ban Ki-Moon's comments come amid expectations of Western military action against Syrian government forces.
US President Barack Obama has said he has not yet decided on a plan for retaliatory action against Syria.
Other nations are also considering their next move - and the UK has been pushing for a UN Security Council resolution to protect civilians.
The BBC's Jeremy Bowen describes a sense of apprehension and anxiety in the Syrian capital Damascus as residents await an international response.
Go to next video: MPs debate Syria - but no action yet