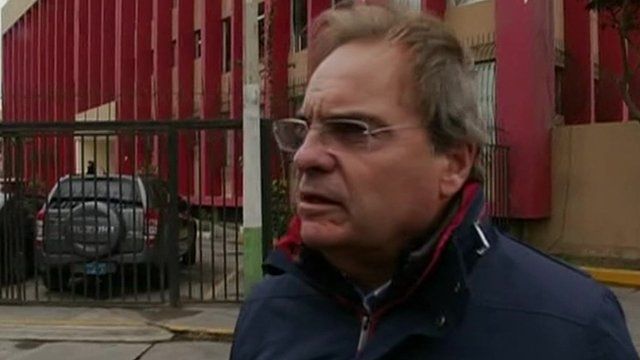 Video
'No food' for UK women on drugs charges in Peru
The lawyer for one of two UK women arrested in Peru on suspicion of drugs smuggling has described conditions in their holding cell as "grim" and said that the pair had not been given any food.
Peter Madden, lawyer for Michaella McCollum, was speaking as the women waited to hear what charges they may face.
Ms McCollum, from Dungannon, and Melissa Reid, from Lenzie near Glasgow, both 20, were said to be in possession of 11kg (24lb) of cocaine when they were detained.
Both women say they were forcibly recruited as drug mules by a gang while working in bars in the Spanish island of Ibiza and travelled to Peru under duress.
Go to next video: UK drugs women in court in Peru