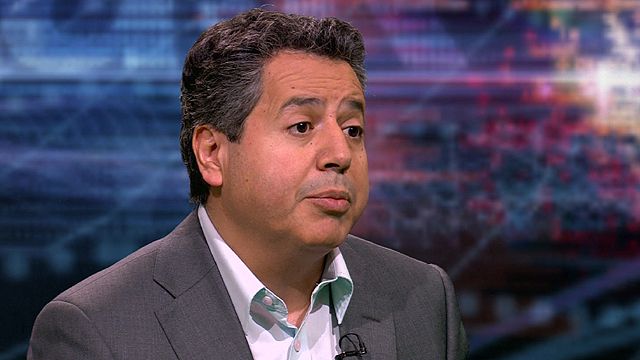 Video
Syrian Coalition's Ghadbian: Free Syrian Army head not in control
The UN and US Special Representative for the Syrian Coalition, Najib Ghadbian has said the head of the Free Syrian Army (FSA) does not have full control of forces on the ground.
Mr Ghadbian told HARDtalk's Sarah Montague he thought Gen Salim Idris was up to the job, but there were some "rogue elements" within the FSA which did not recognise the general's authority.
Watch more clips at HARDtalk's website
You can watch the full interview on BBC World News on Tuesday 20 August at 14:30 and 20:30 GMT and Wednesday 21 August at 00:30 BST on the BBC News Channel.
Go to next video: Thomas Hampson: Music is a language