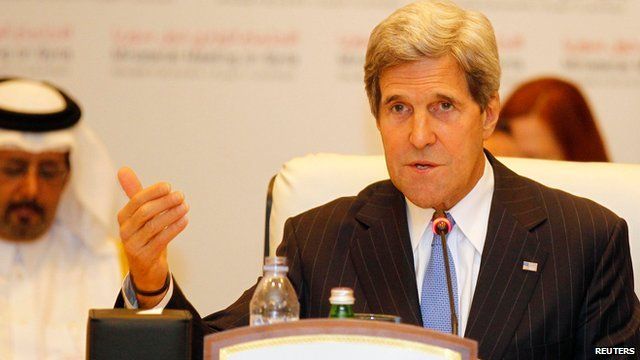 Video
John Kerry: More support for Syria rebels
US Secretary of State John Kerry says that military support to the Syrian opposition will be stepped up, to end what he calls an imbalance with Syrian government forces.
Mr Kerry said: "Our effort is to allow the people of Syria as a whole, with every minority respected and protected, to be able to choose the future for their country."
Foreign ministers from the Friends of Syria group are meeting in Qatar to discuss arming Syria's rebels.
More than 90,000 people have died in more than two years of conflict.
The Syrian government says it is fighting foreign-backed "terrorists".
Go to next video: Intense fighting continues in Aleppo