Media player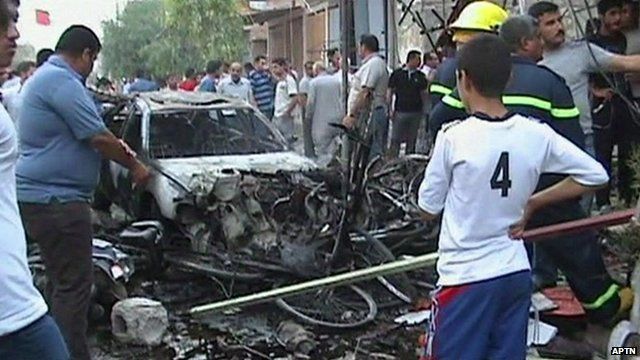 Media playback is unsupported on your device
Video
Iraq hit by series of bomb blasts
A parked car bomb exploded near a small outdoor market in the northern city of Tuz Khormato killing at least three people and wounding 22, according to police.
The town is about 130 miles (200km) north of Baghdad.
It was one of a number of car bombs that rocked Iraq on Monday.
Two car bombs and a suicide attack at a market in the predominantly Shia town of Judaida al-Shat in Diyala province left at least 13 dead and 50 injured.
Car bombs targeting checkpoints later killed at least 24 people in the mainly Sunni city of Mosul.